Course of Radio VHF/SRC
The Ouchy Sailing School offers you an adapted course to prepare you for the examination organized by OFCOM and obtain your radio certificate (SRC).
For more information, please visit the OFCOM website by clicking here
What can this RADIO SRC certificate be used for?
1) WANT TO RENT A SAILBOAT? : More and more boat rental companies ask for a VHF certificate
2) DO YOU WISH TO NAVIGATE UNDER SWISS PAVILION AT SEA ?: In accordance with the International Radio Regulations, anyone using radio communication facilities on board an ocean-going vessel must hold a concession and a certificate of proficiency. Authorizing the use of the facilities in question. (Source: OFCOM)
OBJECTIVE OF THE COURSE:
- Mastering communications at sea, especially the use of a VHF
- Prepare for the Short Range Certificate (SRC) organized by the Federal Office of Communications (OFCOM)
- For a better preparation, the course is in small group (Max 4 people)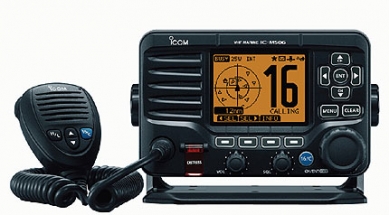 NEXT COURSE :
- SATURDAY 19 ET SUNDAY 20 january 2019 from 9am to 6pm (FULL)
- SATURDAY 26 ET SUNDAY 27 january 2019 from 9am to 6pm (Places available: 3 on 4)
SUBSCRIPTION FEES : CHF 495.- (Material en Simulator included)
(exam speaking in english)
Course will take place only if the is 4 subscribers
The exam will take place in : Bienne
For more information, please contact-us.
WANT TO SAIL ABROAD ?
Discover the services of our partner:
www.voile-evasion.ch